CEECAT Fund II achieves first closing with EBRD support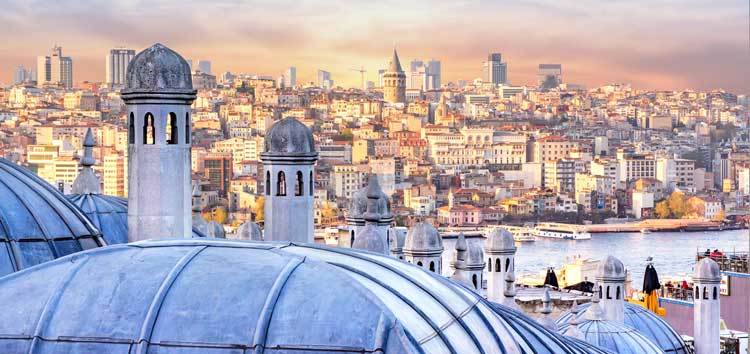 EBRD commits €30 million to private equity fund CEECAT Fund II
CEECAT Fund II raises total commitments of €120 million in its first closing
Fund dedicated to investing in central and south-eastern Europe and Turkey
To support the development of equity markets, the European Bank for Reconstruction and Development (EBRD) is committing €30 million to the private equity fund CEECAT Fund II, dedicated to investing in central and south-eastern Europe and Turkey.
CEECAT Fund II, the successor of the 2010 vintage CEECAT Fund I, will be the first fund raised independently by CEECAT Capital and will invest in a time of acute need for equity financing and economic recovery.
The new fund will make equity and quasi-equity investments, predominantly in the lower mid-market segment in central and south-eastern Europe and Turkey. It achieved commitments of €120 million in its first closing and is seeking to raise €200 million of commitments in total.
"Fundraising conditions continue to be challenging for funds investing in our region, and even more so now during this period of economic dislocation", said Tudor Hanea, EBRD operation leader for CEECAT Capital. "Therefore, the EBRD's support remains instrumental in helping fund managers to achieve timely closings and mobilise institutional investors."
"The need for growth capital in central and south eastern Europe and Turkey has never been greater, as the region emerges from the devastating impact of Covid-19. The CEECAT Fund II will invest in companies that will contribute to growth in the region, with all the social benefits that arise therefrom. The ongoing support of the EBRD has been critical not only to completing this first close, but also to releasing other sources of private capital, especially from within the region", added Anthony Stalker, Partner and Chief Investment Officer of CEECAT Capital.
CEECAT Capital has been active in central and south-eastern Europe and Turkey since 2005, investing more than €650 million in a number of funds. It operates with a team of 25 people out of 5 offices in London, Luxembourg, Bucharest, Istanbul and Almaty.
The EBRD has been investing in private equity and venture capital funds since 1992 and has provided €4.9 billion to more than 210 funds to date. Those funds have financed more than 1,900 companies in the economies where the Bank invests.