EBRD unlocks fresh funding for SMEs in Albania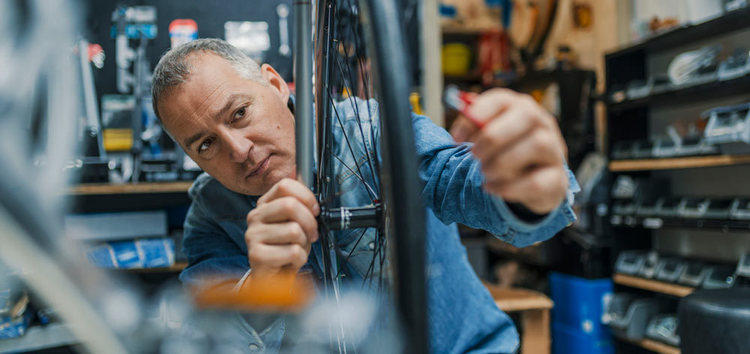 €10 million loan to ProCredit Bank Albania for on-lending to SMEs
Financing to support companies affected by economic impact of coronavirus
Working capital under EBRD Solidarity Package
The European Bank for Reconstruction and Development (EBRD) is stepping up its efforts to support companies in Albania impacted by the coronavirus pandemic with a €10 million loan to ProCredit Bank Albania.
ProCredit Bank Albania will on-lend the funds to viable local small and medium-sized enterprises (SMEs) to help them absorb the impact of the Covid-19 crisis. Supporting SMEs, which are the backbone of Albania's economy, will contribute to the country's long-term economic recovery.
The financing is extended under the Bank's Solidarity Package, a set of measures to meet immediate short-term liquidity and working capital needs of existing clients following the coronavirus pandemic. ProCredit Bank Albania, a subsidiary of the Germany-based ProCredit Holding, is a mid-sized development-oriented commercial bank with a strong focus on SME lending. It is a long-standing partner of the EBRD in many countries.
Following the outbreak of the coronavirus pandemic the EBRD significantly stepped up its engagement and reported record commitments of more than €5 billion in the first six months of the year, compared with €3.7 billion a year earlier. The Bank expects to dedicate the entirety of its investment of up to €21 billion in the period 2020-21 to combat the economic impact of Covid-19.
Matteo Colangeli, EBRD Head of Albania, said: "We are pleased to sign this important Covid-19 response financing that will strengthen ProCredit's lending capacity in Albania, boost access to finance for SMEs, and build on the successful partnership already established with ProCredit Bank Albania under the Albanian Agribusiness Support Facility".
Agan Azemi, Member of the Management Board of ProCredit Albania, added: "We are firmly convinced that ProCredit Bank is well positioned to play an important and positive role in supporting small and medium-sized enterprises in Albania. The SME sector will be of central importance for the macroeconomic recovery of the country, especially after the Covid-19 pandemic. We are confident that the partnership between ProCredit and the EBRD will enable SMEs to overcome difficulties caused by the pandemic, to develop further and find new business opportunities. We strive to address their challenges, and help them to invest in modern technology, engage in energy efficiency projects, and expand their market share".
To date, the EBRD has invested over €1.4 billion in 104 projects in Albania.